What you can expect when contacting a crisis line by phone or text: Depending on your method of contact, there is usually a short wait time to be connected to a volunteer or counselor, ranging from 30 seconds to 10 minutes on average, depending on their call volume. Try not to be discouraged — someone will get to you as soon as they can. This does not mean that your call is not important. We want to hear from you.
Common MYTHS associated with contacting a hotline/crisis line:
Myth #1: I must be experiencing thoughts of suicide to reach out to a crisis line.
The trained counselors at the Crisis Text Line and National Suicide Prevention Lifeline & other hotlines are available 24/7 for anyone who is experiencing any crisis, such as sexual abuse, domestic violence, LGBTQ issues, bereavement, self-harm, suicidal thoughts, or mental illness-related concerns. Although what is considered a 'crisis' is defined loosely to encourage anyone in need to reach out for help, callers and texters should recognize that crisis lines are neither short- nor long-term substitutes for therapy, emergency care, or professional health care.
Myth #2: If I mention that I'm suicidal, they'll send the police to my location.
The Crisis Text Line engages in an "active rescue" (i.e., emergency services) in less than 1% of crises. The goal of the Crisis Text Line is to de-escalate the situation and work with the texter to identify the best options for seeking help locally. Emergency services are only alerted when there is imminent risk of harm to the texter and when the texter is unable or unwilling to create a safety plan (for example, unable or unwilling to separate themselves from their means for suicide or self-harm). Similarly, the National Suicide Prevention Lifeline's website emphasizes that its crisis counselors strive to empower the caller and help them problem-solve to identify the best course of action, meaning emergency services are only involved in situations where the caller is in immediate danger.
Myth #3: Since crisis lines have the potential to send emergency services to my location, my call/text is not confidential.
Anonymity is of utmost important to the Crisis Text/Call Hotlines. When you call or text a crisis line, your location and phone number are encrypted or otherwise anonymized, making it impossible for them to trace you. In some situations, counselors at these crisis lines may ask you to provide personally identifiable information (your name and home address) to better assist you, but you are under no obligation to share this information over text or on the phone.
So, what does happen when you call/text a crisis line?
At first you may hear an automated message with additional information and options while your call is routed to a crisis counselor. Once you're connected, you'll have someone to listen to you, provide support, and connect you with help. Sounds simple, huh? Don't be intimidated or frightened by these free and confidential national resources. On the other end of your text or call is a trained, caring individual who is volunteering their time to help you work through rough patches and access local resources. Reaching out when you need help is brave, no matter how big or small you think your issues are. Above all, your safety and privacy are most important.
ABUSE
National Sexual Assault Hotline: 1-800-656-HOPE (4673)
Stop it Now!: 1-888-PREVENT
United States Elder Abuse Hotline: 1-866-363-4276
National Child Abuse Hotline: 1-800-4-A-CHILD (422-4453)
Child Abuse Hotline / Dept. of Social Services: 1-800-342-3720
Child Abuse National Hotline: 1-800-25ABUSE
Children in immediate danger: 1-800-THE-LOST
Exploitation of Children: 1-800-843-5678
Missing Children Help Center: 1-800-872-5437
CRISIS (TEENS UNDER 18)
Girls and Boys Town: 1-800-448-3000
Hearing Impaired: 1-800-448-1833
Youth Crisis Hotline: 1-800-448-4663
Teen Hope Line: 1-800-394-HOPE (4673)
The National Runaway Safeline: 800-RUNAWAY (800-786-2929) Provides advice and assistance to runaways, including resources, shelter, transportation, assistance in finding counseling, and transitioning back to home life. NRS frontline staff will also act as advocates and mediators if/as needed.
CRISIS (ANY AGE)
United Way Crisis Helpline: 1-800-233-HELP (4357)
Christian Oriented Hotline: 1-877-949-HELP (4357)
DOMESTIC VIOLENCE
National Domestic Violence Hotline: 1-800-799-SAFE (7233)
National Domestic Violence Hotline Spanish: 1-800-942-6908
Battered Women and their Children: 1-800-603-HELP (4357)
RAINN 1-800-656-HOPE (4673)
Family Violence Prevention Center: 1-800-313-1310
Lake County Crisis Center Crisis Line: 541-947-2449
Strong Hearts Native Hotline: 1 (844) 762–8483 Available Monday through Friday, 9:00am to 5:30pm
Pathways to Safety International: 1 (833) 723 – 3833 Available 24 hours a day, 7 days a week via phone, email, and online chat. Pathways to Safety International assists Americans experiencing interpersonal and gender based violence abroad.
VictimConnect: 1-855-4VICTIM (855-484-2846) by Call or Text
Suicide Talk Line
Suicide Hotline: 1-800-SUICIDE(784-2433)
Suicide & Crisis Lifeline: Call 988
National Hopeline Network: (800) SUICIDE or 800-724-2499
1-800-273-TALK (8255)
Suicide Prevention Hotline: 1-800-827-7571
Deaf Hotline: 1-800-799-4TTY
Holy Spirit Teen line: (717) 763-2345 or 1-800-722-5385
Crisis Intervention: (717) 232-7511
Carlisle Helpline: 717-249-6226
Human Trafficking
LGBTQ+
TrevorLifeline: 1-866-488-7386. Crisis intervention and suicide prevention phone service available 24/7/365
TrevorChat: Confidential online instant messaging with a Trevor counselor, available 24/7. Access through a computer
TrevorText: Text START to 678-678
The Gay, Lesbian, Bisexual and Transgender National Hotline: (888) 843-4564
The GLBT National Youth Talkline (youth serving youth through age 25): (800) 246-7743 provides telephone, online private one-to-one chat and email peer-support, as well as factual information and local resources for cities and towns across the United States.
Trans Lifeline: (877) 565-8860 Trans Lifeline is a trans-led organization that connects trans people to the community, support, and resources they need to survive and thrive
Black Indigenous People of Color (BIPOC) Hotlines
Crisis Text Line: Text "COALITION" to 741741
Strong Hearts Native Helpline: 1-844-762-8483.
Live Another Day Helpline: 1-866-720-1044
SAMHSA National Helpline: 1-800-662-4357 English / Spanish-speaking counselors facilitate referrals to treatment centers, support groups, and community services.
National Suicide Prevention Lifeline: En Espanol: 1-888-628-9454
National Network for Immigrant and Refugee Rights: Call 1-510-465-1984 – An organization working to defend and expand the rights of all immigrants and refugees, regardless of immigration status.
The Steve Fund: Text "STEVE" to 741741 to access a culturally trained Crisis Text Line counselor.
Racial Equity Support Line: 503-575-3764 (10AM-7PM Monday-Friday)
Faith Based Crisis Hotlines
Christians in Crisis: 1-844-472-9687 Call or Text
RemedyLIVE: Text 494949
The Upper Room(Catholic) Hotline: 1-888-808-8724 (7AM-Midnight Monday-Friday)
Mental Health Hotlines
National Alliance on Mental Illness(NAMI) call 800-950-NAMI (6264) or Text "HelpLine" to 62640. In immediate crisis Text "NAMI" to 741-741 Connect with a trained crisis counselor to receive free, 24/7 crisis support via text message.
Crisis Text Line: Text "HOME" to 741741
Emotional Support Hotline: 713-970-7000 Option 1. Text "SUPPORT" to 832-479-2135
Panic Disorder Information Hotline: 1-800-64-PANIC
LIVE ONLINE CHAT/TEXT LINE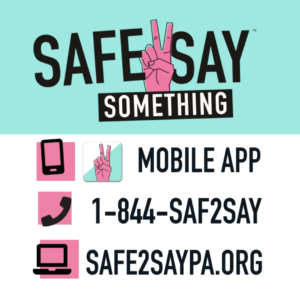 Just a note: These are resources that we have come across that may prove helpful to you. Please understand, we ARE NOT recommending or endorsing any of them. It is up to you to determine if they offer something you need and whether or not it is appropriate for your situation.
Information provided by http://activeminds.org and http://pleaselive.org